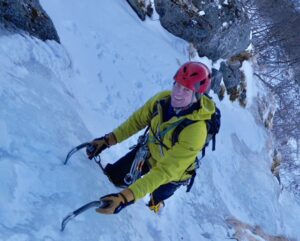 Phil is a committed and highly qualified outdoor professional, well known in the UK outdoor education industry. Involved in all areas of Outdoor Education and safety management in his long career, he holds the highest Mountain Training UKI award in climbing/mountaineering, and the highest BCA award in caving. Passionate about the value of outdoor experiences especially for young people, Phil has worked in schools, youth services and education units as a teacher, instructor and manager. He acts as technical advisor for a number of organisations and carries out inspections on behalf of the Adventure Activities Licensing Authority (AALA).
Phil trains/assesses adults in national climbing, mountain walking and caving leadership awards, and is actively involved in the development of these schemes in various national roles. He has had a number of articles published in national outdoor journals and magazines over the years.
Phil is an active climber, mountaineer and caver with experience spanning the last 35 years. He is a veteran of expeditions around the world including European Alps, Alaska, Albania, Turkey, big walls in Yosemite (including El Capitan twice) and first ascents of ice climbs in Norway. He was one of two UK cavers on an international expedition to Abkhazia (2012), descending Krubera Cave (2196m deep) over ten days –at the time the deepest known cave in the world.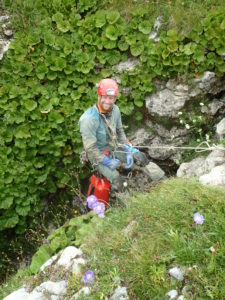 Outdoor Qualifications/Positions:
– Winter Mountaineering and Climbing Instructor (previously called MIC),
– Cave Instructors Certificate (CIC),
– Provider / Course Director for Mountain Training awards in climbing and mountain walking,
– British Caving Association trainer/assessor for all national caving awards,
– Previously held positions – Chair of National CIC Trainer/Assessor Panel and Acting Chair of BCA Qualifications Management Committee,
– Chair of Association of Mountaineering Instructors (AMI) 2019 – 2021,
– Freelance  inspector for the AALA inspectorate,
– Accredited Practitioner of the Institute of Outdoor Learning (APIOL),
– Certificate of Competence in PPE Inspections for Work at Height and Adventure Activities (2018),
– ITC First Aid at Work.